---
American Patriot Music Project was founded in 2018 by retired Navy SEAL Veteran Darrin Isham.  He created the foundation to utilize the medium of music to help our nation's heroes.  He also created American Patriot Band to serve as an official component of the non-profit and to serve as a marketing and fundraising platform to facilitate the foundation's music programs that provide therapeutic support and music opportunities for veterans and first responders; utilizing the power of music to create a positive environment in their lives.
---
2022 Board of Directors:
PRESIDENT/FOUNDER: Darrin Isham
VICE PRESIDENT: Ray Lindemans
TREASURER: Christina Frey
SECRETARY: Robert Welsh
EXECUTIVE DIRECTOR: Tony Villegas
DARRIN ISHAM - "Ish"
Darrin is President and Founder of American Patriot Music Project.  He is a native of San Diego, California, and a Navy SEAL Veteran with 25 years of Naval Special Warfare service.  He grew up in a household with an ever present influence of music through his parents; both accomplished musicians.
TONY VILLEGAS - "T-Bone"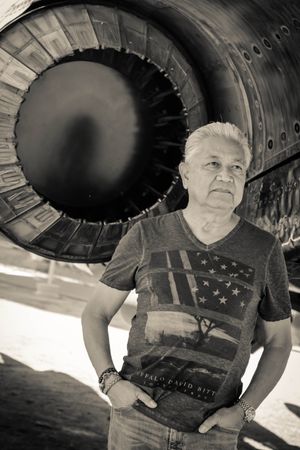 Tony plays sax, percussion, and is a vocalist for American Patriot.  A California transplant from El Paso, Texas. Introduced to the saxophone in his very early years and loves singing. Started playing in clubs in the late 60's as a lead singer/sax musician and has not looked back. Although he has chosen to remain as semi-pro in his music career, he has had a very successful music life in the Southern California club scene.  He is a U.S. Army and California National Guard Veteran, and the last two years in the Guard served as a Chaplain's Assistant.  This experience has given him special insight on what types of challenges veterans face while serving.  He taught himself to be a rhythm guitarist and keyboardist, but has a special place in his heart for vocal harmonies.  He considers himself a 70's Funk/Classic Rock enthusiast, but in recent years has learned to appreciate country music. He also brings timbales and conga skills to the band and is excited to be a part of this very special outreach to our country's wounded veterans.
RAY LINDEMANS - "Rockin Ray"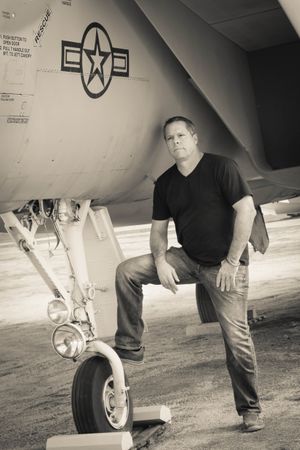 Ray is the drummer for American Patriot and is a native of La Mirada, California.  He was raised in Orange County and Temecula, and also spent a couple of years living abroad in Holland at an early age.  He grew up in a very patriotic household, where his father (founding council member to the city of Temecula) would support Memorial Day events every year, showing true heart felt emotion with tears every time.  Music influences include Van Halen, Ozzy Osborne, Steve Ray Vaughn, Led Zepplin, and the Dave Mathews Band.

Ray brings an amazing depth of musical talent and industry experience to the band.  He studied under Roy Burns (Benny Goodman Band) and Max Thoms (Rein Vermeulen Band).  He's been in several bands to include Bands Borrowed Time out of Orange County, where they opened up for acts like Motley Crue and Poison.  Other bands include American Metal Experience (AMX), Diatribe, Black Out Blues (he played with the guitar player who wrote Jungle Love for the Steve Miller Band), Black Hand Society (they were managed by Howard Ungerleider who also managed acts like Tesla, the Who, and Rush), Dwight Fry Alice Cooper Tribute Act (signed by Polygram Records), Blues Testaments, and the Tim Walsh Band (Tim is the guitar player for the comedian Andy Dick).  Ray also toured Europe as a solo drummer/musician managed by Charlie Prick (manager of John Denver).
 
Ray brings a lot of passion to the project, sighting his sincere appreciation for his parents (Dutch immigrants) liberation by American forces in Holland during the Nazi invasion of World War II.  His realization of the possibility of not existing today, if it weren't for the American military, helps drive his dedication to help our nation's wounded veterans and their families.  His family story can be read in the book titled "Nazi Atrocities Seen Through the Eyes of a Little Dutch Boy", written by his uncle Jon Lindemans (available on Amazon).
BRET ALDSTADT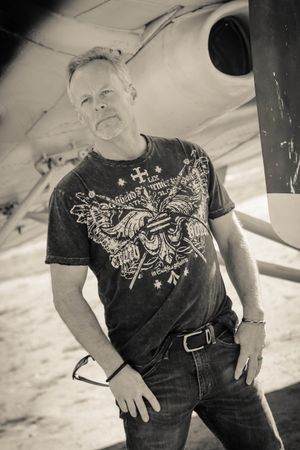 Bret is the lead male vocalist for American Patriot. He hails as a native from Pennsylvania, but was raised in Southern California.

He delivers a strong and powerful vocal presence, backed by years of experience in the music circuit.

He spent over sixteen years in the Los Angeles music scene throughout the 80's and 90's, singing in multiple bands, and sharing the stages in L.A. with popular acts such as Motley Crue, Great White, and Poison.
RAYMOND CAMERON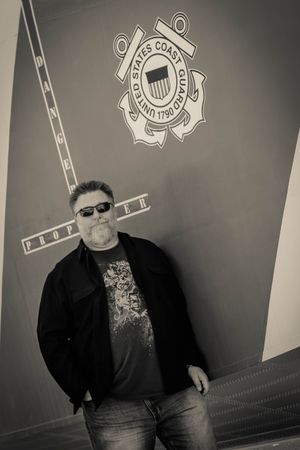 Raymond plays lead and rhythm guitar for American Patriot.  He is a native of the San Francisco Bay area, and spent most of his childhood growing up in San Diego County.

Like so many young people, Raymond began playing guitar in high school emulating and learning the music of The Doobie Brothers, Styx, Ambrosia, Led Zeppelin, Robin Trower, Peter Frampton, Rush, and the Bay Area funky rhythms and grooves he heard growing up there.

Beginning in high school, Raymond began to play in local bands such as Stargate, Kicks, Hit'n'Run, and then with regionally successful bands in the southern California club scene such as Crystal, Notice to Appear, Smak Dab!, and Plato Soul. Raymond spent time in Tokyo Japan performing in various local clubs in the Roppongi District, as well as, doing recording session work for a Tokyo based music producer.

Raymond's professional life connects him with veterans causes, strengthening his interest to further serve them as a volunteer for the American Patriot Music Project.